Flight Design issued a Mandatory Safety Alert (SA) on May 30,2012, based on information from the Rotax engine Alert Service Bulletin ASB-912-061UL.
The SA applies to the output ( pressure) side hose of the new style fuel pump. The problem surfaced on more recent, not all, fuel pump installs. No Flight Design aircraft shipped to the USA originally had the affected parts according to our records, but normal maintenance practices such as fuel pump replacement or engine overhaul may have changed to the new style fuel pump from the factory supplied parts.
We cannot be sure of the history of every aircraft.  Therefore ALL aircraft must be inspected. Even if you know the history of the specific plane this SA requires action by you prior to the next flight.
You will see that all CTLS, CTsw, MC, CT2K are affected by the bulletin and as part of the responsibilities of the owner/operator of an ASTM compliant LSA the alert requires an inspection and engine logbook endorsement prior to the next flight.
The inspection may be done by the Owner and that inspection noted in the engine log book. However, this is a serious issue and it must be addressed as required in the Safety Alert (SA). It is not likely that you have one of the pumps.
The two pictures show the 'old' and the 'new'.
If you have the old 'gold dome' pump the output pressure hose Service Alert does not apply and you only need to document the inspection and compliance with this Safety Alert in the engine logbook. No task specific training or mechanic rating is specifically required.
If you have the newer 'made in Italy' pump, you must check the serial number in the Rotax ASB and confirm that your pump is not affected. If it is you must comply in the manner specified in the SA and the Rotax ASB.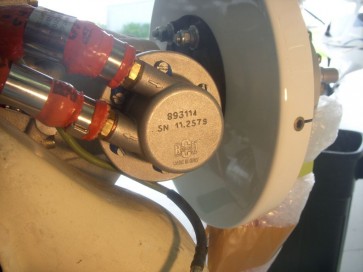 If you have any questions about this or it is not clear what steps you need to take you can call us at 860-963-7272