Base Price is: $147,900
The CTLS comes equipped with dual
Dynon D700 EFIS with Synthetic vision
, backup flight gauges, Garmin com and Transponder, Garmin AERA 510 GPS with XM Weather, Ballistic Parachute System and everything you want for Day-VFR flight.   The CTLS has excellent visibility, spacious cabin, fuel capacity, safety systems and class leading flight performance.   
Click here for pricing and options
.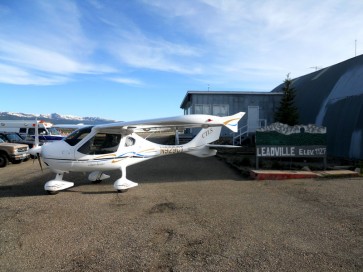 Panel Configurations
Flight Design panels all feature Synthetic vision, optional ADS-B and Terrain information!  The new CTLS Club begins the line up with a standard 7″ SkyView panel on the left side, a centrally located Garmin Area 510 touchscreen GPS and dependable UMA analog engine instrument panel on the right.
The standard panel for the CTLS feature dual 7″ Skyview screens, single ADAHRS (Air Data computer) UMA back up flight instrument and a Garmin Aera 510 GPS.  Upgraded panels include the dual 10" SkyView with redundant ADAHRS, Dynon 1090 ES transponder, ADS-B out and the optional Garmin 796 for a triple redundant GPS system.
Advanced panels with the optional GNC 255 Nav-Com are also featured on the CTLSi. All of these exciting new panels give LSA pilots large glass panel displays with capabilities only found in the big jets just a few years ago.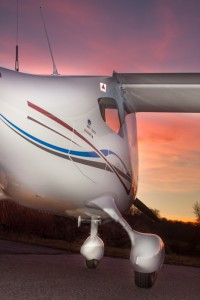 Other new features aimed at ease of maintenance make the CTLS a joy to own and and a great airplane to fly for pilots of all skill levels. The fuselage design of the CTLS minimizes drag and maximizes interior width for you, your passenger and gives sufficient room for your baggage. The composite landing gear is designed to better absorb hard landings. A standard BRS 1350HS Full Airframe Parachute System provides an advanced safety feature on every U.S. CT airplane. The Rotax 912 ULS engine has a 2000 TBO and can run on auto fuel making the efficiency and cost benefit even better than before.
In production since 1997 with over 1800 flying worldwide and nearly 400 in the US , the CT's operational flexibility make it popular for basic and advanced flight training. For cross country trips, pilots can fill the standard 34 gallon tanks for an 850NM range at full cruise power providing safe, fast, long distance travel. The CTLS is approved in the United States as a Special Light Sport Aircraft (SLSA) to allow for flight training, lease back and rental uses. The low fuel burn and volume insurance rates make profitable flight school use possible.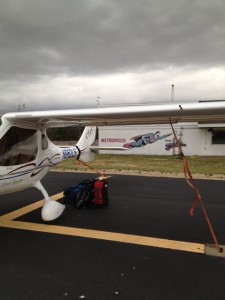 Comfort
The large cabin of the CTLS has a width of 49 inches and can easily accommodate people well over 6 feet tall. The 2-way adjustable seats with lumbar support and extra-wide gull wing cabin doors give easy entrance, graceful exits and a comfortable experience for you and your passenger. The ergonomic arrangement of the dual controls and instruments are optimized for viewing and handling. The low engine cowl and large front window provides excellent visibility out the front of the airplane. The large side and top windows provide a great view of your surroundings and add to situational awareness making learning to fly more relaxing and fun.
Performance
The CTLS has a normal cruising speed of 112 kts (128 mph) at 75% power giving a maximum range of nearly 1000 statute miles! The strut-less carbon fiber wing has high-lift slotted flaps for amazing short field capabilities. Due to the strength to weight ratio of carbon fiber, the CTLS fully equipped has a useful load of over 550 lbs.
Safety
The synergistic combination of all these features make the CTLS a more capable aircraft than many other LSAs for important reasons.
The CTLS has been certified for two international airworthiness standards and was developed by Flight Design's professional engineering staff with safety utmost in their minds. The structure of the CTLS is over 90% carbon fiber and aramid which provides superior pilot and passenger protection. Four-point safety harnesses, wing located fuel tanks and the standard BRS 1350 HS parachute system are just a few of the integrated and well thought out safety features of this state-of-the-art aircraft.
[/column]