CTLSi GT 2020
"Fully loaded" Price CTLSi GT "2020" is $189,000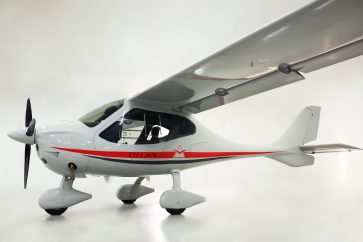 Flight Design USA is excited to announce the CTLSi GT 2020 Edition. The 2020 is the newest version of the popular Flight Design CTLSi featuring the 912Si fuel injected Rotax engine. Along with being compliant with the FAA NextGen requirements, the 2020 Edition includes our most popular options and comes fully loaded with easy-to-use avionics and safety systems.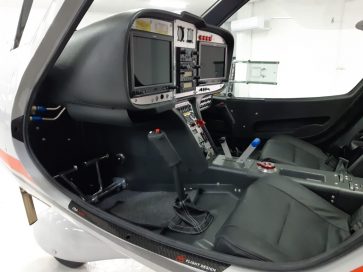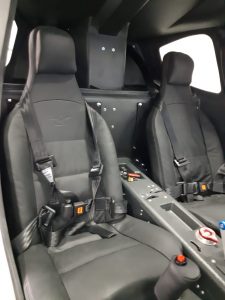 The CTLSi GT 2020 Edition standard features include:
Choose Between:
Dual Garmin G3X w/10.6" HD EFIS and MFD
Garmin GTR 225 Com, GMX 345 w/ADS-B (in and out)
GMA 245 Audio Panel, GFC 507 2 axis autopilot w/level button
OR
Dual Dynon 10″ SkyView HDX Touch panel with Dynon SV 2-axis autopilot
Synthetic Vision with terrain, runways and obstacles database
Choice of 7″ SkyView HDX MFD or Garmin 796 MFD center panel mounted
Dynon SV-261 remote 1090 ES transponder, 2020 approved ADS-B "out"
Dynon SV-470 ADS-B "in" system for ADS-B in for the SkyView screens
Dynon SV-X83 Com radio and Dynon SV-2S intercom, LEMO plugs
Level Button, Dynon wifi adapters
BRS 1350 LSA Full Airframe Parachute System
Whelen LED landing, strobe and position lights
ASTM compliant VFR Night flight package
Lighter Li Iron Phosphate main battery
3 axis trim system w/Electric pitch trim
Adjustable leather seats with pneumatic lumbar and cushion cells
21% lower fuel consumption than carbureted versions
Higher amperage alternator
Modern multi-port computer controlled injection
Greater engine smoothness, lower CO emissions
Total of 35 gallons of fuel
The Flight Design CTLSi GT 2020 Edition follows the Flight Design tradition of incorporating the most up-to-date engine, avionics, aerodynamic and structural technology available for Light aircraft in a comfortable and attractive package.