Flight Design USA has a network of distributors, dealers, service centers and flight schools. Our distributors have the latest model aircraft available for demonstration, sale and are qualified service centers.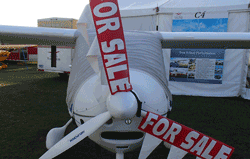 In addition, many of our regional dealers have airplanes available locations around the country. A local dealer may also arrange local pickup and delivery of your new aircraft.
If you purchase a used plane, you should use one of our flight schools and arrange training. Using the transition syllabus is recommended. Owner responsibilities for LSA aircraft ownership are spelled out in the AOI. Please make sure that you review that guide and that you comply with all the provisions.    New aircraft training is included with the purchase of a new aircraft, but used airplanes may not have a checkout included in the price.
Flight Design distributors have helped  arrange financing, taken airplane trades, and arranged partnerships, The are able to perform repairs, do warranty service and support the entire line of new and used aircraft.  We have have a large network of independent service centers that can do routine maintenance and Rotax engine service. This network can be especially helpful when traveling away from your home airport.
If you need information on aircraft ownership or purchase, please contact us using the "contact us"  link  or by calling 860-963-7272.
You might also look at other resources on the web:
Links: By Dan Johnson.com