The Flight Design CTLSi is the latest version of the CT optimized for the Light Sport Aircraft rules of the United States and is shipped with the new 912Si fuel injected Rotax engine. Flight Design has integrated this latest engine into the popular CTLS and given it the designator "i".
* 100-hp Rotax 912iS with fuel injection
*  2000 hour TBO / Auto fuel or Avgas
* Max speed 120 kts / 974 NM range
* Dynon SkyView *W/synthetic vision
* Autopilot * Garmin GTR 225 & 796
* BRS 1350 HS parachute system std.
* LED landing, strobe and position lights
* Optional ADS-B and interior upgrades  
* Special Americas exterior design
Take a VIRTUAL Cockpit Tour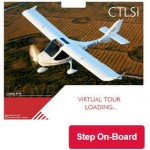 *9
NEW SEE Americas Limited Edition page 1: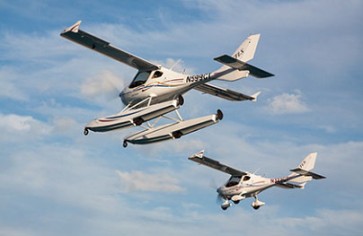 The CTLS-Club is a lighter and simpler version of the CTLS. Great for flight training and floats, the CTLS-Club comes equipped with a single Dynon D-SV D-700 EFIS with Synthetic vision, UMA Gauges, Garmin com and Transponder, Garmin AERA 510 GPS with XM Weather, Ballistic Parachute System and everything you want for Day-VFR flight.
Learn more ›
Specifications ›
Pricing and Options ›
Photos ›
Public Safety : Police, Fire, Surveillance: Brochure
 AV WEb Video HERE

Flight Design development of the C4 continues with engineering of the engine installation, avionics selection and certification plan to meet an aggressive development schedule.  Due to other high priorities in 2011 and early 2012, such as attaining EASA (R)TC certification for the CTLS and introducing the new fuel-injected Rotax 912 iS engine on our new CTLSi model, which included a substantial redesign of the fuel system, the C4 program has not moved ahead quite as quickly as we originally planned. First Flights are expected no sooner than the Spring of 2014.  Sign up on the Contact us Page to get on the mailing list.