You can now have your Flight Design CTsw, CTLS Neuform propeller inspected and repaired in the US. In June 2011, Neuform trained and certified mechanics and technicians on the procedures for performing the required 1000 hour inspection then making any necessary repair. Flight Design USA is now the US service center for all of the Neuform products.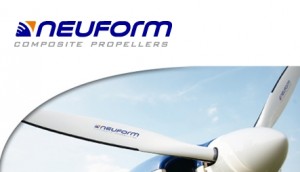 MAIL TO ADDRESS:
Flight Design USA
P.O. Box 325
South Woodstock, CT. 06267
SHIP TO ADDRESS (Fedex or UPS):
Flight Design USA
Woodstock Airport
91 Route 169
Woodstock, CT. 06281
Tel. 860-963-2652,7272,7135,7143
Several options to repair and inspect your Propeller exist:
Basic Inspection and return to service:
Includes dimension checking, leading edge, tip and hub inspection according to Neuform requirements.
This service does not include repair of minor scratches or cosmetic damage repair.
Exam will take 1 week upon receipt and parts will then be returned with new documentation
$410 plus shipping
Minor and Cosmetic  Repair:
Small Chips, stone dings, and cosmetic repairs of Prop including prop tip, Gel coat a and replacement/repair of the urethane leading edge.
Please Call for quote: 860-963-2652, 7272, 7135